...

R11e-LR2 - LR mPCIe Gateway module. It can be integrated into a RouterBOARD product with mPCIe slot. Requires LR package installation to configure in RouterOS.
Safety Warnings
Before you work on any equipment, be aware of the hazards involved with electrical circuitry, and be familiar with standard practices for preventing accidents.
Ultimate disposal of this product should be handled according to all national laws and regulations.
The Installation of the equipment must comply with local and national electrical codes.
Read the installation instructions before connecting the system to the power source.
We cannot guarantee that no accidents or damage will occur due to the improper use of the device. Please use this product with care and operate at your own risk!
It is the customer's responsibility to follow local country regulations, including operation within legal frequency channels, output power, cabling requirements, and Dynamic Frequency Selection (DFS) requirements. All Mikrotik radio devices must be professionally installed.
Exposure to Radio Frequency Radiation: This MikroTik equipment complies with the European Union radiation exposure limits set forth for an uncontrolled environment. This MikroTik device should be installed and operated no closer than 30 centimeters from your body, occupational user, or the general public.
Specifications
Low power-consuming with mini PCIe interface, for long-distance data, transmit:
...
Locate miniPCIe slot on your device;
Unscrew two factory attached screws;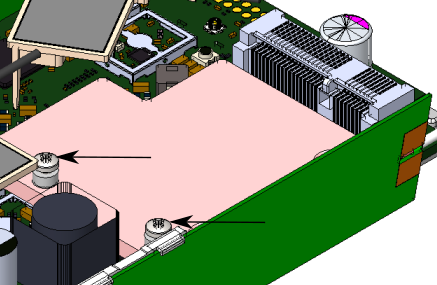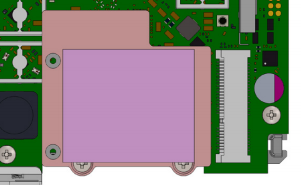 ...
Install the module to the miniPCIe slot and secure it with previously removed screws. Tightening torque 0,3 Nm.
...