...
The device accepts powering from two redundant power supplies, each accepts 100-240 V AC power. You can use either, or both at the same time. Up to 228 128 W power consumption.
Extension Slots and Ports
...
Изготовитель: Mikrotikls SIA, Aizkraukles iela 23, Riga, LV-1006, Латвия, support@mikrotik.com. Сделано в Китае, Латвии или Литве. Cм. на упаковке.
Для получения подробных сведений о гарантийном обслуживании обратитесь к продавцу. Информация об импортерах продукции MikroTik в Российскую Федерацию: https://mikrotik.com/buy/europe/russia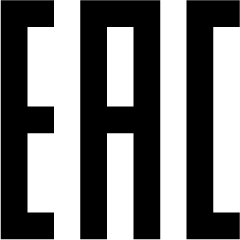 Продукты MikroTik, которые поставляются в Евразийский таможенный союз, оцениваются с учетом соответствующих требований и помечены знаком EAC, как показано ниже:
...
Por favor contacte a su distribuidor local para preguntas regionales específicas. La lista de importadores se puede encontrar en nuestra página de inicio – https://mikrotik.com/buy/latinamerica/mexico.
CE Declaration of Conformity
...
The full text of the EU Declaration of Conformity is available at the following internet address: https://mikrotik.com/products 

Image Modified
Info
Information contained here is subject to change. Please visit the product page on
www.mikrotik.com
for the most up to date version of this document.
...