...
Make sure your Internet service provider is allowing hardware change and will issue an automatic IP address;
Connect your ISP cable to the first Ethernet port;
Connect the device to the included power adapter;
Connect your computer to the wireless network;
Open http://192.168.88.1 in your web browser to start the configuration;
User name: adminand there is no password by default

;

Click the "Check_for_updates" button on the right side and update your RouterOS software to the latest version. The device must have an active Internet connection;
The device will reboot;

Connect again

and choose your country on the left side of the screen, to apply country regulation settings;
Set up your wireless network password, the password must be at least eight symbols;
Set up your router password in the bottom field to the right and repeat it, it will be used to login next time.
Safety Information:
Before you work on any MikroTik equipment, be aware of the hazards involved with electrical circuitry, and be familiar with standard practices for preventing accidents. The installer should be familiar with network structures, terms, and concepts.

Use only the power supply and accessories approved by the manufacturer, and which can be found in the original packaging of this product.

This equipment is to be installed by trained and qualified personnel, as per these installation instructions. The installer is responsible for making sure, that the Installation of the equipment is compliant with local and national electrical codes. Do not attempt to disassemble, repair, or modify the device.

This product is intended to be installed indoors. Keep this product away from water, fire, humidity, or hot environments.

We cannot guarantee that no accidents or damage will occur due to the improper use of the device. Please use this product with care and operate at your own risk!

In the case of device failure, please disconnect it from power. The fastest way to do so is by unplugging the power adapter from the power outlet.
...
Будь ласка, відвідайте сторінку посібника користувача на https://mt.lv/um-ua для повної оновленої посібника користувача. Або скануйте QR-код за допомогою мобільного телефону.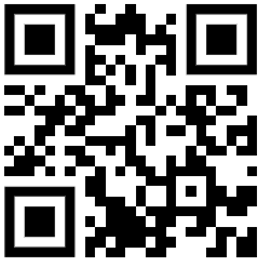 Image Added
Найважливіші технічні характеристики цього виробу можна знайти на останній сторінці цього короткого посібника.
...
(EN) Technical Specifications / (DE) Technische Spezifikationen / (FR) Spécifications techniques /

 

(IT) Specifiche tecniche / (ES) Especificaciones técnicas / (RU) Технические характеристики:

(EN) Product Power Input Options




(DE) Produkt Stromquellen Optionen




(FR) Options d'entrée d'alimentation du produit




(IT) Opzioni di ingresso alimentazione del prodotto




(ES) Opciones de entrada de energía del producto




(RU) Варианты входной мощности продукта

(EN) DC Adapter Output Specification




(DE) Ausgangsspezifikationen des Gleichstromadapters




(FR) Spécifications de sortie de l'adaptateur de courant continu




(IT) Specifiche di uscita dell'adattatore di corrente continua




(ES) Especificaciones de salida del adaptador de corriente continua




(RU) Выходные характеристики адаптера постоянного тока

(EN) IP class of the enclosure
(DE) IP-Klasse des Gehäuses
(FR) Classe IP du boîtier
(IT) Classe IP della custodia
(ES) Clase de IP del recinto
(RU) Класс защиты корпуса IP







(EN) Operating Temperature


(DE)Betriebstemperatur
(FR) température de fonctionnement
(IT) temperatura di esercizio
(ES) Temperatura de funcionamiento
(RU) Рабочая Температура

DC Jack




PoE In Ethernet Port

24 V/ 1.2 A (RBcAPGi-5acD2nD, RB952Ui-5ac2nD-TC)

24 V / 0.8 A (RBD52G-5HacD2HnD-TC)




IP20




±0°..+50°C
#72829#75209, 7283075210, 7283175211, 7283275212