...
Note
This device needs to be upgraded to RouterOS v6.4849.4 1 or the latest version to ensure compliance with local authority regulations!
It is the end users' responsibility to follow local country regulations, including operation within legal frequency channels, output power, cabling requirements, and Dynamic Frequency Selection (DFS) requirements. All MikroTik radio devices must be professionally installed 
...
...
Note
Това устройство трябва да бъде надстроено до RouterOS v6.4849.4 1 или най-новата версия, за да се гарантира спазването на местните регулаторни разпоредби.
Крайните потребители са отговорни за спазването на местните разпоредби, включително работата в рамките на законни честотни канали, извеждане на продукция изисквания за захранване, окабеляване и изисквания за динамичен избор на честота (DFS). Всички радиоустройства на MikroTik трябва да бъдат професионално инсталиран.
Това е устройство за безжична мрежа. Можете да намерите името на модела на продукта на етикета на регистъра (ID).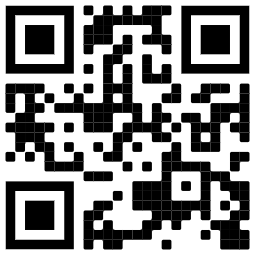 Моля, посетете страницата с ръководството за потребителя на https://mt.lv/um-bg за пълното актуализирано ръководство за употреба. Или сканирайте QR кода с мобилния си телефон.
...
...
Note
Toto zařízení musí být upgradováno na RouterOS v6.4849.4 1 nebo na nejnovější verzi, aby bylo zajištěno dodržování předpisů místních úřadů.
Je odpovědností koncových uživatelů dodržovat místní předpisy, včetně provozu v rámci legálních frekvenčních kanálů, výstupů požadavky na napájení, kabeláž a dynamický výběr frekvence (DFS). Všechna rádiová zařízení MikroTik musí být profesionálně nainstalován.
...
Úplnou aktuální uživatelskou příručku naleznete na stránce uživatelské příručky na adrese https://mt.lv/um-cs. Nebo naskenujte QR kód pomocí mobilního telefonu.
...
...
Note
Denne enhed skal opgraderes til RouterOS v6.4849.4 1 eller den nyeste version for at sikre overholdelse af lokale myndigheders regler.
Det er slutbrugerens ansvar at følge lokale landes regler, herunder drift inden for lovlige frekvenskanaler, output strøm, kablingskrav og DFS-krav (Dynamic Frequency Selection). Alle MikroTik-radioenheder skal være professionelt installeret.
...
Besøg siden med brugermanualen på https://mt.lv/um-da for den fulde ajourførte brugermanual. Eller skan QR-koden med din mobiltelefon.
...
...
Note
Dieses Gerät muss auf RouterOS v6.4849.4 1 oder die neueste Version aktualisiert werden, um die Einhaltung der örtlichen behördlichen Vorschriften zu gewährleisten.
Es liegt in der Verantwortung des Endbenutzers, die örtlichen Vorschriften zu befolgen, einschließlich des Betriebs innerhalb der gesetzlichen Frequenzkanäle und der Ausgabe Anforderungen an Stromversorgung, Verkabelung und dynamische Frequenzauswahl (Dynamic Frequency Selection, DFS). Alle MikroTik Funkgeräte müssen professionell installiert.
...
...
Note
Αυτή η συσκευή πρέπει να αναβαθμιστεί στο RouterOS v6.4849.4 1 ή την τελευταία έκδοση για να διασφαλιστεί η συμμόρφωση με τους κανονισμούς της τοπικής αυτοδιοίκησης.
Είναι ευθύνη των τελικών χρηστών να ακολουθούν τους τοπικούς κανονισμούς των χωρών, συμπεριλαμβανομένης της λειτουργίας εντός των νόμιμων καναλιών συχνότητας, της παραγωγής ισχύ, απαιτήσεις καλωδίωσης και απαιτήσεις δυναμικής επιλογής συχνότητας (DFS). Όλες οι ασύρματες συσκευές MikroTik πρέπει να είναι επαγγελματικά εγκατεστημένο.
...
Επισκεφτείτε τη σελίδα του εγχειριδίου χρήστη στο https://mt.lv/um-el για το πλήρες ενημερωμένο εγχειρίδιο χρήσης. Ή να σαρώσετε τον κωδικό QR με το κινητό σας τηλέφωνο.
...
...
Note
Este dispositivo debe actualizarse a RouterOS v6.4849.4 1 o la última versión para garantizar el cumplimiento de las regulaciones de las autoridades locales.
Es responsabilidad del usuario final seguir las regulaciones locales del país, incluida la operación dentro de los canales legales de frecuencia, salida alimentación, requisitos de cableado y requisitos de selección de frecuencia dinámica (DFS). Todos los dispositivos de radio MikroTik deben ser instalado profesionalmente
...
Visite la página del manual del usuario en https://mt.lv/um-es para obtener el manual del usuario actualizado. O escanee el código QR con su teléfono móvil.
...
...
Note
Kohaliku omavalitsuse eeskirjade järgimise tagamiseks tuleb see seade uuendada versioonile RouterOS v6.4849.4 1 või uusimale versioonile.
Lõppkasutajate kohustus on järgida kohaliku riigi seadusi, sealhulgas toimimist seaduslikes sageduskanalites, väljund võimsus, kaabeldusnõuded ja dünaamilise sageduse valiku (DFS) nõuded. Kõik MikroTiku raadioseadmed peavad olema professionaalselt paigaldatud.
...
Täieliku ja värske kasutusjuhendi saamiseks külastage kasutusjuhendit lehel https://mt.lv/um-et. Või skannige oma mobiiltelefoniga QR-koodi.
...
...
Note
Tämä laite on päivitettävä RouterOS v6.4849.4 1 -versioon tai uusimpaan versioon, jotta varmistetaan paikallisviranomaisten määräysten noudattaminen.
Loppukäyttäjien vastuulla on noudattaa paikallisia maalakeja, mukaan lukien toiminta laillisilla taajuuskanavilla, lähtö teho, kaapelointivaatimukset ja dynaamisen taajuuden valinnan (DFS) vaatimukset. Kaikkien MikroTik-radiolaitteiden on oltava ammattimaisesti asennettu.
...
Katso täydelliset ja ajantasaiset käyttöohjeet sivulta https://mt.lv/um-fi Tai skannaa QR-koodi matkapuhelimellasi.
...
...
Note
Cet appareil doit être mis à niveau vers RouterOS v6.4849.4 1 ou la dernière version pour garantir la conformité aux réglementations des autorités locales.
Il est de la responsabilité des utilisateurs finaux de suivre les réglementations locales du pays, y compris le fonctionnement dans les canaux de fréquence légaux, la sortie les exigences d'alimentation, de câblage et de sélection dynamique de fréquence (DFS). Tous les appareils radio MikroTik doivent être installé professionnellement.
...
Veuillez visiter la page du manuel d'utilisation sur https://mt.lv/um-fr pour le manuel d'utilisation complet et à jour. Ou scannez le code QR avec votre téléphone portable.
...
...
Note
Ovaj je uređaj potrebno nadograditi na RouterOS v6.4849.4 1 ili najnoviju verziju kako bi se osigurala sukladnost s lokalnim propisima.
Odgovornost krajnjih korisnika je da slijede lokalne propise, uključujući rad unutar legalnih frekvencijskih kanala zahtjevi za napajanje, kabliranje i zahtjevi za dinamički odabir frekvencije (DFS). Svi MikroTik radijski uređaji moraju biti profesionalno instaliran.
...
Molimo posjetite stranicu s priručnikom na https://mt.lv/um-hr za cjeloviti ažurirani korisnički priručnik. Ili skenirajte QR kod sa svojim mobilnim telefonom.
...
...
Note
Ezt az eszközt frissíteni kell a RouterOS v6.4849.41-ra vagy a legújabb verzióra, hogy biztosítsák a helyi hatóságok előírásainak való megfelelést.
A végfelhasználók felelőssége a helyi országos előírások betartása, ideértve a törvényes frekvenciacsatornákon keresztüli működést is teljesítményre, kábelezésre és dinamikus frekvenciaválasztásra (DFS) vonatkozó követelmények. Az összes MikroTik rádiókészüléknek lennie kell szakszerűen telepítve.
...
Kérjük, keresse fel a használati útmutatót a https://mt.lv/um-hu oldalon a teljes, legfrissebb használati útmutatóért. Vagy beolvashatja a QR-kódot mobiltelefonjával.
...
...
Note
Questo dispositivo deve essere aggiornato a RouterOS v6.4849.4 1 o alla versione più recente per garantire la conformità alle normative delle autorità locali.
È responsabilità dell'utente finale seguire le normative locali locali, incluso il funzionamento nei canali di frequenza legali, in uscita requisiti di alimentazione, cablaggio e selezione della frequenza dinamica (DFS). Tutti i dispositivi radio MikroTik devono essere installato professionalmente.
...
Visitare la pagina del manuale dell'utente su https://mt.lv/um-it per il manuale utente completamente aggiornato. Oppure scansiona il codice QR con il tuo cellulare.
...
...
Note
Það þarf að uppfæra þetta tæki í RouterOS v6.4849.4 1 eða nýjustu útgáfuna til að tryggja samræmi við reglugerðir sveitarfélaga.
Það er ábyrgð notendanna að fylgja reglugerðum á staðnum, þar með talið rekstri innan löglegra tíðnisviða, framleiðsla afl, kaðall kröfur og Dynamic Frequency Val (DFS) kröfur. Öll MikroTik útvarpstæki verða að vera faglega sett upp.
...
Vinsamlegast farðu á notendahandbókarsíðuna á https://mt.lv/um-is fyrir allar uppfærðar notendahandbækur. Eða skannaðu QR kóða með farsímanum þínum.
...
...
Note
Denne enheten må oppgraderes til RouterOS v6.4849.4 1 eller den nyeste versjonen for å sikre samsvar med lokale myndighetsbestemmelser.
Det er sluttbrukernes ansvar å følge lokale lands forskrifter, inkludert drift innen lovlige frekvenskanaler, output strøm, kabling og krav til dynamisk frekvensvalg (DFS). Alle MikroTik-radioenheter må være profesjonelt installert.
...
Vennligst besøk bruksanvisningen på https://mt.lv/um-no for den fulle oppdaterte bruksanvisningen. Eller skann QR-koden med mobiltelefonen din.
...
...
Note
Šį įrenginį reikia atnaujinti į "RouterOS v6.4849.4" 1" arba naujausią versiją, kad būtų užtikrinta atitiktis vietinės valdžios nuostatoms.
Galutiniai vartotojai yra atsakingi už vietinių šalies įstatymų laikymąsi, įskaitant veikimą legaliais dažnių kanalais galios, kabelių ir dinaminio dažnio pasirinkimo (DFS) reikalavimai. Visi "MikroTik" radijo prietaisai turi būti profesionaliai sumontuota.
...
Norėdami gauti išsamesnį vartotojo vadovą, apsilankykite vartotojo vadovo puslapyje https://mt.lv/um-lt. Arba nuskaitykite QR kodą savo mobiliuoju telefonu.
...
...
Note
Šīs ierīces programmatūra ir jāatjaunina uz RouterOS v6.4849.4 1 vai jaunāku versiju, lai nodrošinātu atbilstību vietējās varas noteikumiem.
Gala lietotāju pienākums ir ievērot vietējos valsts normatīvus, ieskaitot darbību likumīgos frekvences kanālos, jaudas izvadi, kabeļu prasības un dinamiskās frekvences izvēles (DFS) prasības. Visām MikroTik radio ierīcēm jābūt profesionāli uzstādītām.
...
Lūdzu, apmeklējiet lietotāja rokasgrāmatas lapu https://mt.lv/um-lv, lai iegūtu pilnīgu un atjauninātu lietotāja rokasgrāmatu. Vai arī skenējiet QR kodu ar savu mobilo tālruni.
...
...
Note
Dan l-apparat jeħtieġ li jiġi aġġornat għal RouterOS v6.4849.4 1 jew l-aħħar verżjoni biex tkun assigurata l-konformità mar-regolamenti tal-awtorità lokali.
Hija r-responsabbiltà tal-utenti finali li jsegwu r-regolamenti lokali tal-pajjiż, inkluż l-operazzjoni fil-kanali tal-frekwenza legali, tal-ħruġ qawwa, ħtiġiet ta 'kejbils, u Reklamar ta' Frekwenza Dinamika (DFS). L-apparati kollha tar-radju MikroTik għandhom ikunu installat professjonalment.
...
Jekk jogħġbok żur il-paġna manwal tal-utent fuq https://mt.lv/um-mt għall-manwal aġġornat tal-utent. Jew skennja l-kodiċi QR bit-telefon ċellulari tiegħek.
...
...
Note
Dit apparaat moet worden geüpgraded naar RouterOS v6.4849.4 1 of de nieuwste versie om te voldoen aan de voorschriften van de lokale autoriteiten.
Het is de verantwoordelijkheid van de eindgebruiker om de lokale landelijke voorschriften, inclusief werking binnen wettelijke frequentiekanalen, te volgen vermogen, bekabelingseisen en Dynamic Frequency Selection (DFS) -vereisten. Alle MikroTik-radioapparatuur moet zijn professioneel geïnstalleerd.
...
Ga naar de gebruikerspagina op https://mt.lv/um-nl voor de volledige bijgewerkte gebruikershandleiding. Of scan de QR-code met uw mobiele telefoon.
...
...
Note
To urządzenie musi zostać zaktualizowane do wersji RouterOS v6.4849.4 1 lub najnowszej wersji, aby zapewnić zgodność z przepisami władz lokalnych.
Użytkownicy końcowi są zobowiązani do przestrzegania lokalnych przepisów krajowych, w tym działania w ramach legalnych kanałów częstotliwości wymagania dotyczące zasilania, okablowania i dynamicznego wyboru częstotliwości (DFS). Wszystkie urządzenia radiowe MikroTik muszą być profesjonalnie zainstalowany.
...
Odwiedź stronę instrukcji użytkownika na https://mt.lv/um-pl, aby uzyskać pełną aktualną instrukcję obsługi. Lub zeskanuj kod QR za pomocą telefonu komórkowego.
...
...
Note
Este dispositivo precisa ser atualizado para o RouterOS v6.4849.4 1 ou a versão mais recente para garantir a conformidade com os regulamentos das autoridades locais.
É responsabilidade do usuário final seguir as regulamentações locais do país, incluindo a operação dentro dos canais de frequência legal, saída requisitos de alimentação, cabeamento e Seleção Dinâmica de Frequência (DFS). Todos os dispositivos de rádio MikroTik devem ser instalado profissionalmente.
...
Visite a página do manual do usuário em https://mt.lv/um-pt para obter o manual do usuário completo e atualizado. Ou digitalize o código QR com seu telefone celular.
...
...
Note
Acest dispozitiv trebuie actualizat la RouterOS v6.4849.4 1 sau cea mai recentă versiune pentru a asigura respectarea reglementărilor autorității locale.
Este responsabilitatea utilizatorilor finali să urmeze reglementările locale ale țării, inclusiv operarea în cadrul canalelor de frecvență legale cerințe de alimentare, cabluri și cerințe de selecție a frecvenței dinamice (DFS). Toate dispozitivele radio MikroTik trebuie să fie instalat profesional.
...
Vă rugăm să vizitați pagina manualului utilizatorului de pe https://mt.lv/um-ro pentru manualul complet actualizat. Sau scanează codul QR cu telefonul tău mobil.
...
...
Note
Toto zariadenie musí byť aktualizované na RouterOS v6.4849.4 1 alebo na najnovšiu verziu, aby sa zabezpečilo dodržiavanie predpisov miestnych úradov.
Je na koncových užívateľoch, aby dodržiavali miestne predpisy krajiny, vrátane prevádzky v rámci legálnych frekvenčných kanálov a výstupov požiadavky na energiu, kabeláž a dynamický výber frekvencie (DFS). Všetky rádiové zariadenia MikroTik musia byť profesionálne nainštalovaný.
...
Úplnú aktualizovanú používateľskú príručku nájdete na stránke používateľskej príručky na adrese https://mt.lv/um-sk. Alebo naskenujte QR kód pomocou mobilného telefónu.
...
...
Note
To napravo je treba nadgraditi na RouterOS v6.4849.4 1 ali najnovejšo različico, da se zagotovi skladnost z lokalnimi predpisi.
Končni uporabniki so odgovorni za sledenje lokalnim predpisom, vključno z delovanjem v legalnih frekvenčnih kanalih, za doseganje rezultatov napajanje, zahteve za kabliranje in zahteve za dinamično izbiro frekvence (DFS). Vse radijske naprave MikroTik morajo biti strokovno nameščen.
...
Za popoln posodobitev uporabniškega priročnika obiščite stran z navodili na strani https://mt.lv/um-sl. Ali pa skenirajte QR kodo s svojim mobilnim telefonom.
...
...
Note
Den här enheten måste uppgraderas till RouterOS v6.4849.4 1 eller den senaste versionen för att säkerställa överensstämmelse med lokala myndighetsbestämmelser.
Det är slutanvändarnas ansvar att följa lokala landsregler, inklusive drift inom lagliga frekvenskanaler, output kraft, kablingskrav och DFS-krav (Dynamic Frequency Selection). Alla MikroTik-radioenheter måste vara professionellt installerat.
...
Besök användarmanualsidan på https://mt.lv/um-sv för en fullständig uppdaterad användarmanual. Eller skanna QR-koden med din mobiltelefon.
...
...
PRC - 中文. 快速指南
Note
该设备需要升级到RouterOS v6.4849.4或最新版本,以确保符合地方当局法规。1或最新版本,以确保符合地方当局法规。
最终用户有责任遵守当地的法规,包括在合法频道内操作,输出 电源,布线要求和动态频率选择(DFS)要求。 所有MikroTik无线电设备必须 专业安装。
这是无线网络设备。 您可以在包装箱标签(ID)上找到产品型号名称。
请访问https://mt.lv/um-zh上的用户手册页面,以获取最新的用户手册。 或使用手机扫描QR码。
...
...
Note
Это устройство должно быть обновлено до RouterOS v6.4849.4 1 или до последней версии, чтобы обеспечить соответствие требованиям местных органов власти.
Конечные пользователи несут ответственность за соблюдение местных нормативов, в том числе за работу в пределах допустимых частотных каналов, вывод требования к питанию, кабелям и динамическому выбору частоты (DFS). Все радиоустройства MikroTik должны быть профессионально установлены.
...
...
Воздействие радиочастотного излучения. Это устройство MikroTik должно устанавливаться и эксплуатироваться не ближе 40 сантиметров от человека.
Частотный диапазон

Мощность передатчика

2400-2

4

83.
5
*Доступные частотные каналы могут различаться в зависимости от модели продукта и сертификации. 
...
Изготовитель: SIA Mikrotikls, Aizkraukles iela 23, Riga, LV-1006, Латвия, support@mikrotik.com. Сделано в Китае, Латвии или Литве. Cм. на упаковке.
Для получения подробных сведений о гарантийном обслуживании обратитесь к продавцу. Информация об импортерах продукции MikroTik в Российскую Федерацию: https://mikrotik.com/buy/europe/russiaПродукты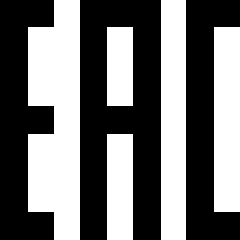 Image Added
Продукты MikroTik, которые поставляются в Евразийский таможенный союз, оцениваются с учетом соответствующих требований и помечены знаком EAC, как показано ниже: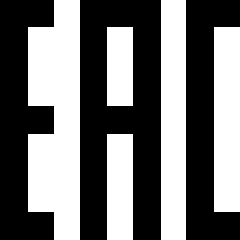 Image Removed
UA - Yкраїнська. Короткий посібник:
Note
Цей пристрій потрібно оновити до RouterOS v6.4849.4 1 або останньої версії, щоб забезпечити відповідність місцевим нормам влади !
Кінцеві користувачі несуть відповідальність за дотримання місцевих правил, включаючи функціонування в межах законних частотних каналів, вихідну потужність, вимоги до кабелів та вимоги щодо вибору динамічної частоти (DFS). Усі радіопристрої MikroTik повинні бути професійно встановлені.
...
Будь ласка, відвідайте сторінку посібника користувача на https://mt.lv/um-ukua для повної оновленої посібника користувача. Або скануйте QR-код за допомогою мобільного телефону.
...
...
Робоча частота (Максимальна вихідна потужність): 2400-2483.5 МГц (20 дБм).
Note
Справжнім Mikrotikls SIA заявляє, що маршрутизатор відповідає основним вимогам та іншим відповідним положенням директиви 2014/53/EC, а також суттєвим вимогам Технічного регламенту радіообладнання, затвердженого постановою Кабінету Міністрів України від 24 травня 2017 року № 355.
Для експлуатації в Україні необхідно отримати дозвіл на експлуатацію у порядку, затвердженому рішенням НКРЗІ від 01.11.2012 № 559, зареєстрованому в Міністерстві юстиції України 03.01.2013 за № 57/22589.
...
L'émetteur/récepteur exempt de licence contenu dans le présent appareil est conforme aux CNR d'Innovation, Sciences et Développement économique Canada applicables aux appareils radio exempts de licence. L'exploitation est autorisée aux deux conditions suivantes: 1) L'appareil ne doit pas produire de brouillage; 2) L'appareil doit accepter tout brouillage radioélectrique subi, même si le brouillage est susceptible d'en compromettre le fonctionnement.
This Class B digital apparatus complies with Canadian ICES-003.
Cet appareil numérique de la classe [B] est conforme à la norme NMB-003 du Canada.
CAN ICES-003 (B) / NMB-003 (B)
Antenna Installation WARNING: It is the installer's responsibility to ensure that when using the authorized antennas in Canada (or where IC rules apply); only those antennas certified with the product are to be used. The installer should configure the output power level of antennas, according to country regulations and per antenna type. Professional installation is required for equipment with connectors to ensure compliance with health and safety issues.
...
The same type of antenna and lower antenna gain than those listed above may also be used in accordance with certification.
UKCA marking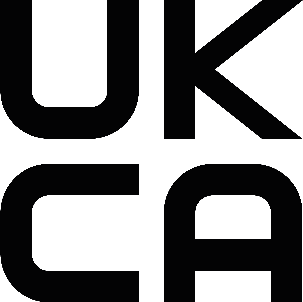 ...
(EN) EU Responsible Party Details: / (DE) Angaben zur verantwortlichen Partei der EU: /
(FR) Détails de la partie responsable de l'UE: / (IT) Dettagli della parte responsabile dell'UE:

 

/
(ES) Detalles de la parte responsable de la UE: 
...
CE Declaration of Conformity
...
Note
This MikroTik device meets Maximum TX power limits per ETSI regulations. For more detailed information see Declaration of Conformity above / Dieses MikroTik-Gerät erfüllt die maximalen Sendeleistungsgrenzwerte gemäß ETSI-Bestimmungen. Weitere Informationen finden Sie oben in der Konformitätserklärung. Nähere Informationen finden Sie oben in der Konformitätserklärung / Cet appareil MikroTik respecte les limites de puissance TX maximale via les réglementations ETSI. Pour plus d'informations, voir la déclaration de conformité ci-dessus / Questo dispositivo MikroTik soddisfa i limiti di potenza massima TX tramite le normative ETSI. Per informazioni più dettagliate consultare la Dichiarazione di conformità sopra / Este dispositivo MikroTik cumple con los límites máximos de potencia TX a través de las normas ETSI. Para obtener información más detallada, consulte la Declaración de conformidad anterior / Это устройство MikroTik соответствует ограничениям максимальной мощности передачи согласно правилам ETSI. Для получения более подробной информации см. Декларацию соответствия выше.
(EN) Technical Specifications / (DE) Technische Spezifikationen / (FR) Spécifications techniques

/

 

(IT) Specifiche tecniche / (ES) Especificaciones técnicas / (RU) Технические характеристики:

(EN) Product Power Input Options




(DE) Produkt Stromquellen Optionen




(FR) Options d'entrée d'alimentation du produit




(IT) Opzioni di ingresso alimentazione del prodotto




(ES) Opciones de entrada de energía del producto




(RU) Варианты входной мощности продукта

(EN) DC Adapter Output Specification, (V/A)




(DE) Ausgangsspezifikationen des Gleichstromadapters, (V/A)




(FR) Spécifications de sortie de l'adaptateur de courant continu, (V/A)




(IT) Specifiche di uscita dell'adattatore di corrente continua, (V/A)




(ES) Especificaciones de salida del adaptador de corriente continua, (V/A)




(RU) Выходные характеристики адаптера постоянного тока, (В/А)

(EN) IP class of the enclosure




(DE) IP-Klasse des Gehäuses




(FR) Classe IP du boîtier




(IT) Classe IP della custodia




(ES) Clase de IP del recinto




(RU) Класс защиты корпуса IP







(EN) Operating Temperature




(DE)Betriebstemperatur




(FR) température de fonctionnement




(IT) temperatura di esercizio




(ES) Temperatura de funcionamiento




(RU) Рабочая Температура

PoE In Ethernet Port

24 V / 0.38 A

IP54

-40°..+70°C
#65802