...
Use the MikroTik smartphone app to configure your router in the field, or to apply the most basic initial settings for your MikroTik home access point. Scan QR code and choose your preferred OS.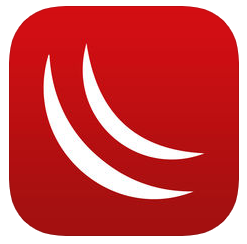 Note
This device meets the Maximum TX power limit per ETSI regulations
. The frequency and the maximum transmitted power in EU are listed below: 57-66GHz: 34.92 dBm
. An Operational mode in the 60 GHz band: 58.32 GHz, 60.48 GHz, 62.
...
...
GHz. This device is certified for outdoor use in Point
...
...
Multipoint
applications. In the following countries
...
Image Removed
...
AT
...
BE
...
BG
...
HR
...
CY
...
CZ
...
DK
...
EE
...
FI
...
FR
...
DE
...
EL
...
HU
...
IE
...
IT
...
LV
...
LT
...
LU
...
MT
...
NL
...
PL
...
PT
...
RO
...
SK
...
SI
...
ES
...
SE
...
UK
this device cannot be used in Fixed Point-to-Point applications:

Image Added
Federal Communication Commission interference statement
...
| Model | FCCID |
| --- | --- |
| RBLHGG-60ad | TV7LHGG60AD |
This equipment has been tested and found to comply with the limits for a Class A digital device, pursuant to Part 15 of the FCC Rules. These limits are designed to provide reasonable protection against harmful interference in a commercial installation.
...
Innovation, Science and Economic Development Canada
...
RBLHGG-60ad

7442A-LHGG60AD
This device complies with Industry Canada licence-exempt RSS standard(s). Operation is subject to the following two conditions: (1) this device may not cause interference, and (2) this device must accept any interference, including interference that may cause undesired operation of the device.
Le présent appareil est conforme aux CNR d'Industrie Canada applicables aux appareils radio exempts de licence. L'exploitation est autorisée aux deux conditions suivantes : (1) l'appareil ne doit pas produire de brouillage, et (2) l'utilisateur de l'appareil doit accepter tout brouillage radioélectrique subi, même si le brouillage est susceptible d'en compromettre le fonctionnement.
...
CAN ICES-003 (A) / NMB-003 (A)
This device is not to be operated on aircraft except for the conditions listed on ISED RSS-210 Annex J.1.
Cet appareil ne doit pas être utilisé sur un avion, sauf dans les conditions énumérées ISED RSS-210 Annex J.1.
IMPORTANT NOTE: IC Radiation Exposure Statement:
This equipment complies with IC RSS-102 radiation exposure limits set forth for an uncontrolled environment. This equipment should be installed and operated with minimum distance 95 cm between the radiator & your body.
Cet équipement est conforme aux limites d'exposition aux rayonnements IC établies pour un environnement non contrôlé. Cet équipement doit être installé et utilisé avec un minimum de 95 cm de distance entre la source de rayonnement et votre corps.


...